#free
#Cheri
#sexy
#story
#adult
#online
#literotica
CHERI interview: A porn star Veruca James tells all
PORN VALLEY, CA— Raven-haired vixen Veruca James is one of the most sought after actresses in adult entertainment. This is due, in part, to her insatiable appetite for enormous cock. With her tiny, tattooed frame, supple tits, and adorable ass, it's safe to say this gorgeous girl has no trouble getting what she wants. Veruca has made mind-blowing— and load-blowing—skin flicks since entering XXX in 2011. Whether she's choking down dicks or taking it up the ass, watching Veruca take on a monster dong is always mega hot. That's why she was nominated for AVN's 2015 Performer Of the Year—she's one of the roughest, dirtiest, nastiest gonzo babes in the business today!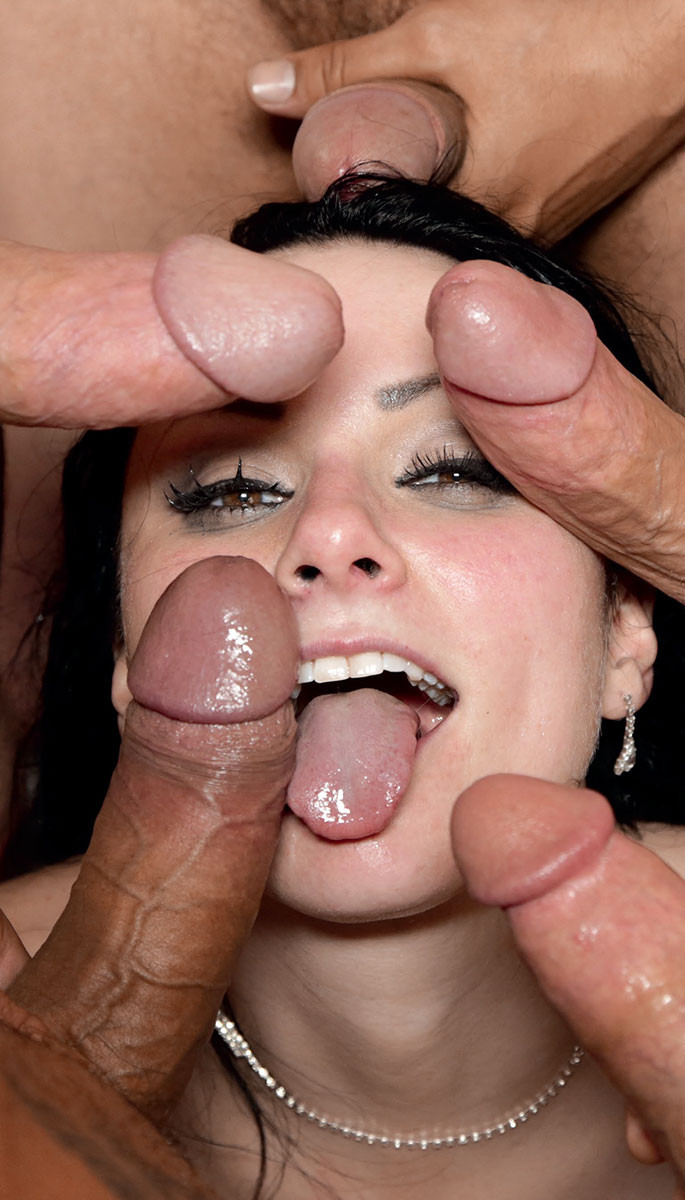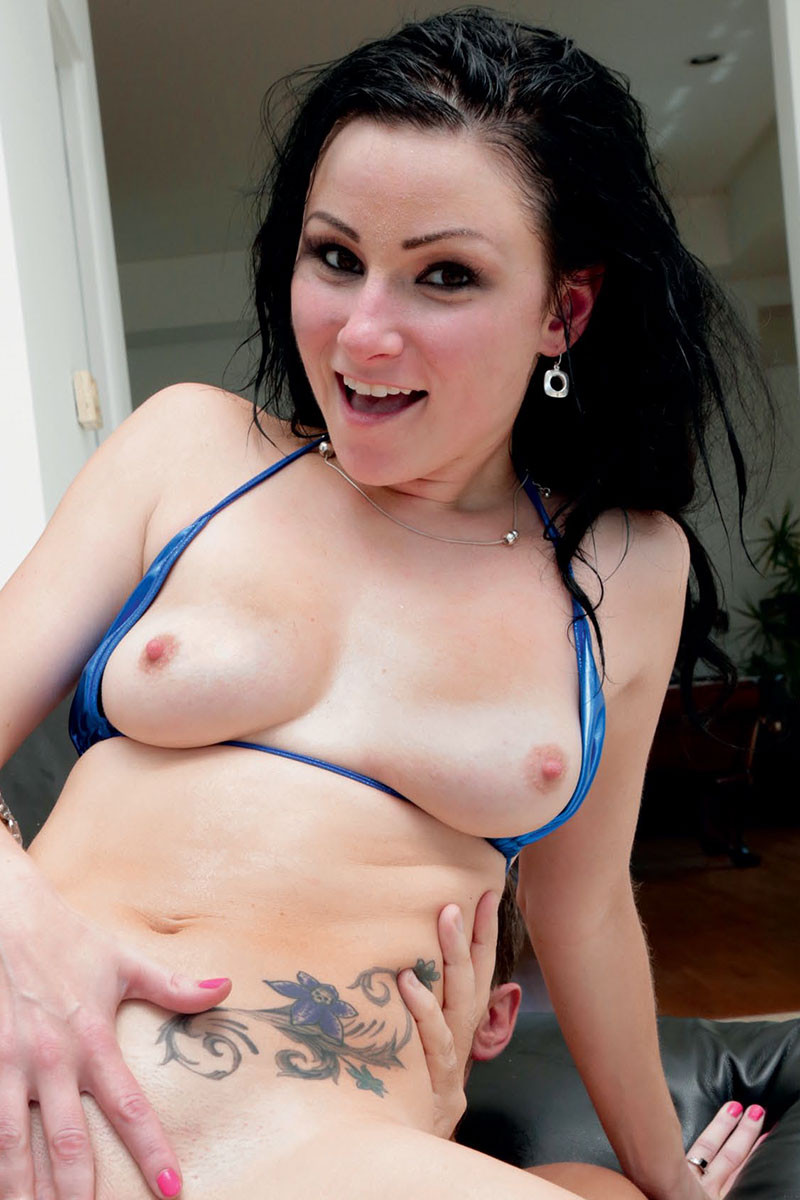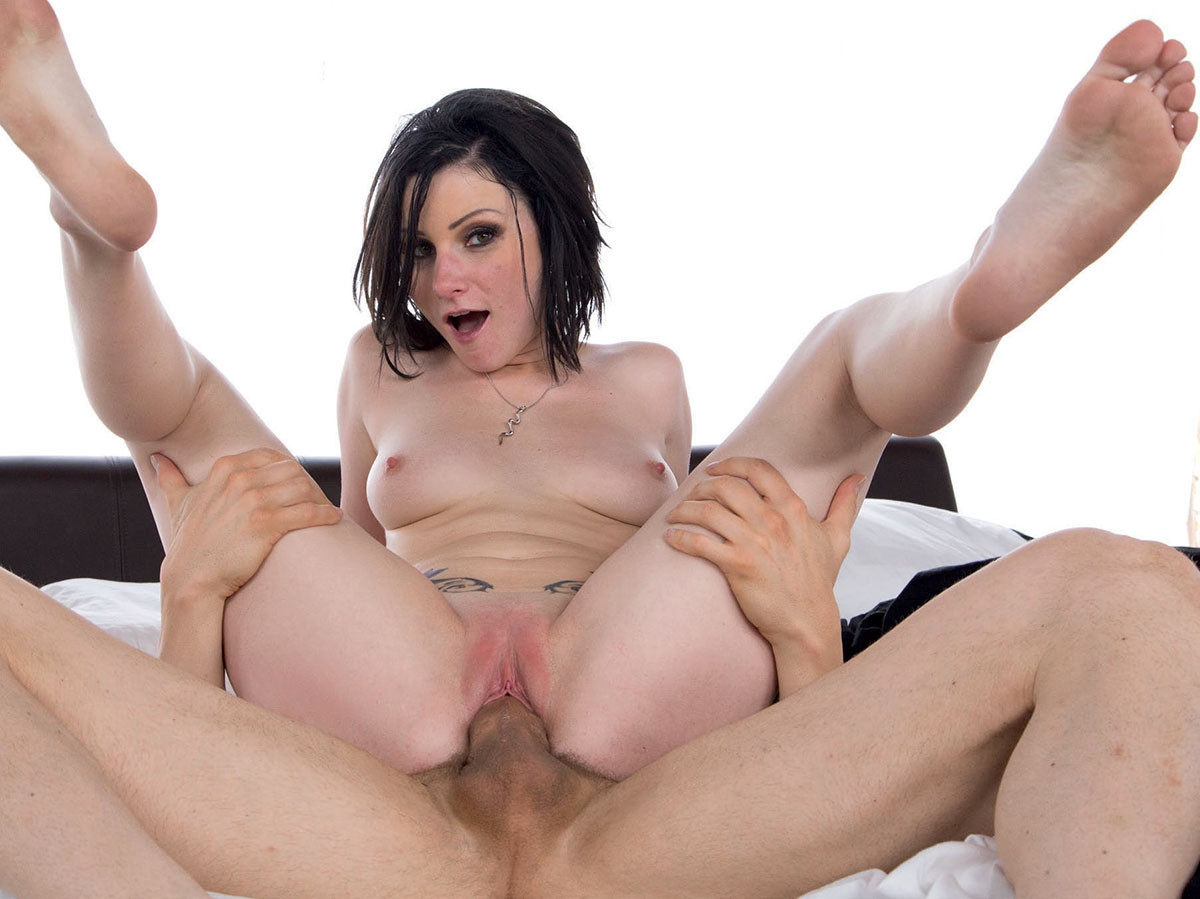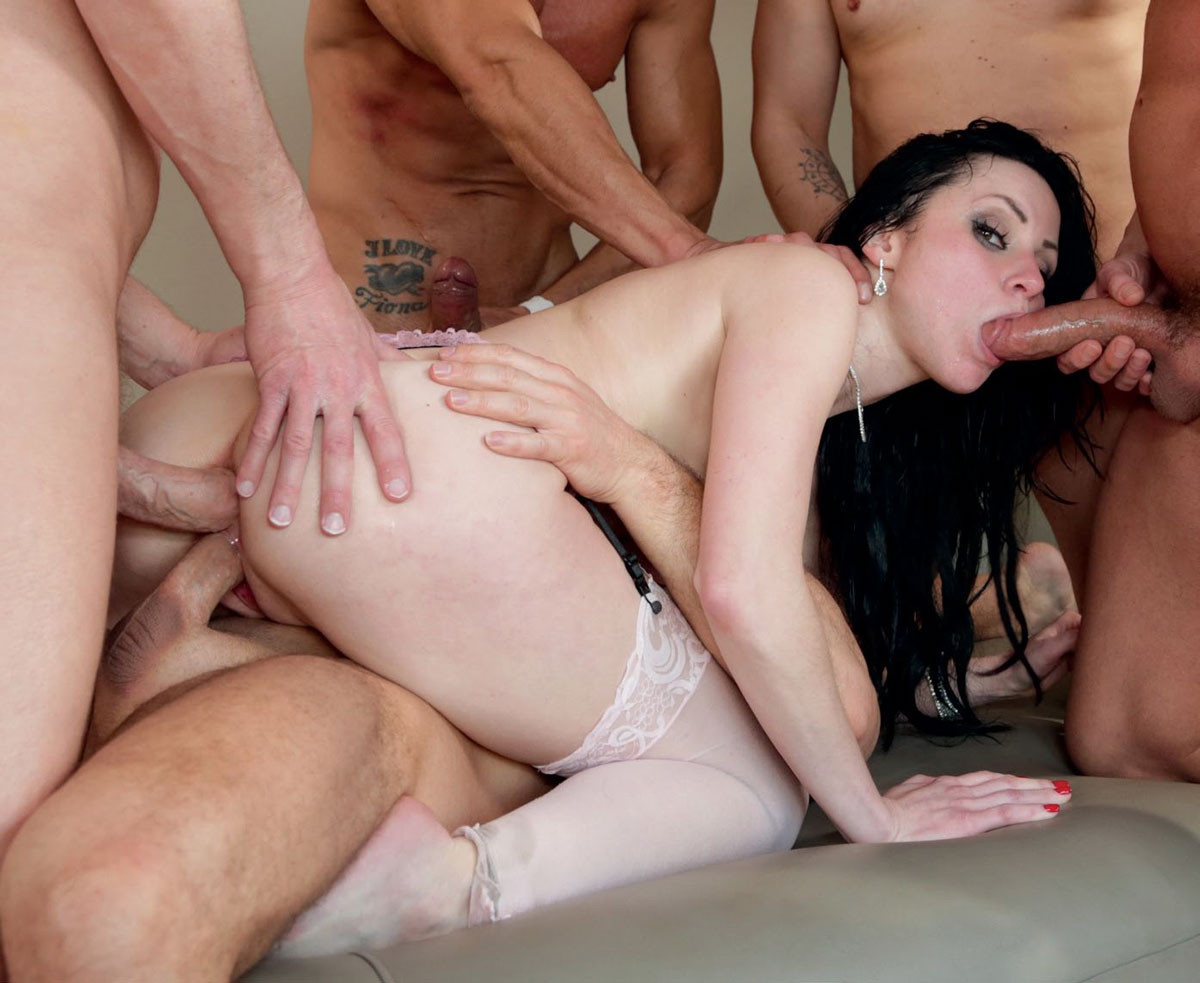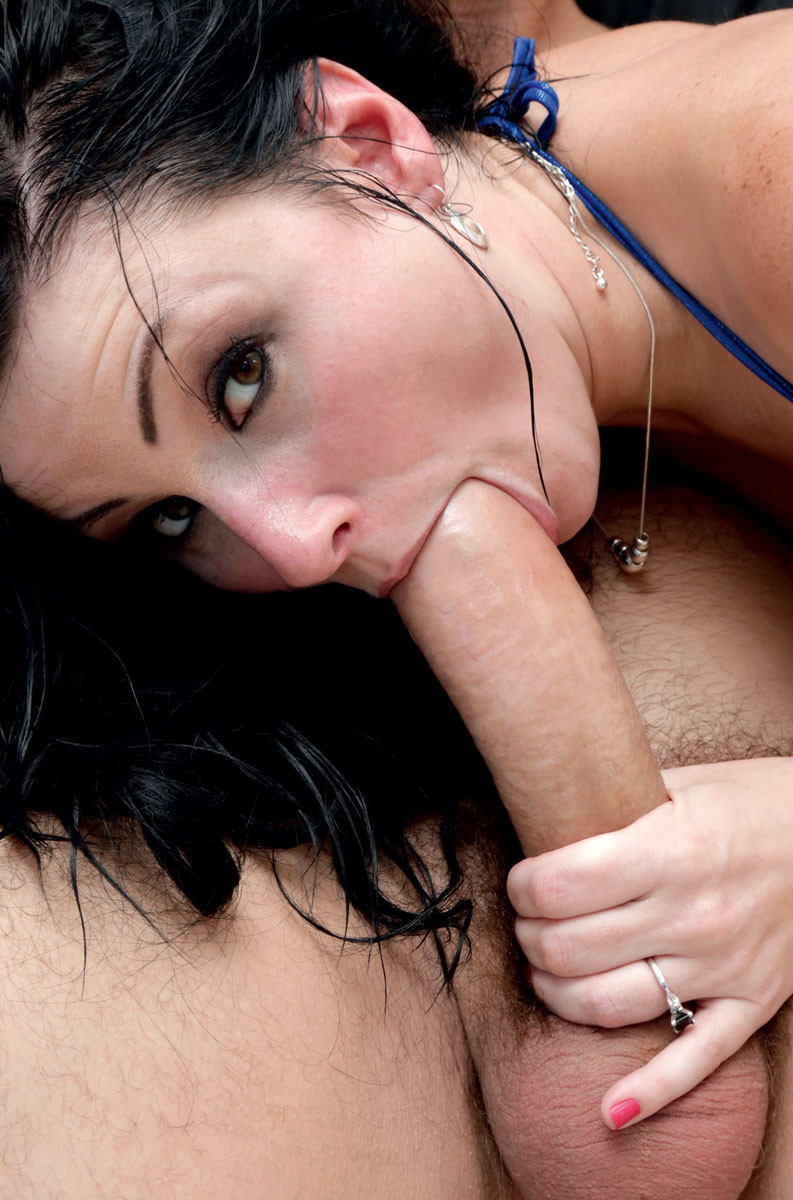 Interview by Rob Perez
CHERI: When did you realize your calling to become a porn star?
Veruca James: I was working at an accounting job, and I had friends who were shooting porn scenes here and there, part time. They all knew I was highly sexual, and they told me I would love having sex on camera. I thought about it for six months. I was worried about the consequences, and I didn't want to lose my job. But I finally decided to give it a try—and I absolutely loved it! After shooting around 10 scenes, I decided to quit my accounting job and focus on porn full time.
What's the best and worst thing about being a porn star?
VJ: The best thing is getting paid to have sex, which is my favorite activity in the whole world. I'm making money doing what I absolutely love. I'd do it even if I wasn't getting paid! The worst part is being an independent contractor, because work can be very inconsistent. You have to adjust your spending and saving habits, and you have to have multiple projects going on. I have a Clips4Sale store, I do couples video, I have a website, and I sell clothing—all this stuff helps fill in those months when I'm not performing as much as I want. It's also nice because I'm building up my own brand.
IT WAS SUPER AWESOME WHEN I GOT GANGBANGED BY WILLY WONKA AND HIS OOMPA LOOMPAS.
What would you say is your best and worst physical feature?
VJ: My best would be my eyes or my pussy. And my worse are my legs. I wish I had longer legs. I wish I was taller. I'm only 5'3. Someone once joked that girls who are too short to be fashion models go into porn. [Laughs]
Some of the new girls entering the business seem taller than average.
VJ: I think tiny girls look better on camera because not all guys are hung like Manuel Ferrara or Ramon Nomar. A lot of porn guys have average-size dicks, but if you pair them with petite girls, their cocks look bigger. It's tough being a short girl because if you put on weight the camera sees it immediately. Long legs make a girl look leaner.
Do you masturbate often? Who or what do you think about when you masturbate?
VJ: It depends on how much I'm working. If I'm not working, I'll masturbate once or twice a day. I try not to go too overboard because then I'll just lie in bed and masturbate all day and do nothing. [Laughs] There are a couple of things I think about. Lately I've been trying to focus purely on the sensation I'm experiencing. It's harder than it sounds staying in the moment. I also like to watch porn where little Asian girls get fucked. I like the completely horrible stuff where the girls look bored and disinterested. And I've been watching gay porn lately. It's something different and something I could never experience. Sometimes you get bored of the same old stuff. Plus, I can't watch people I know, which is difficult because I like my porn to be anonymous.
What sexual fantasies have come true for you since you started working in porn?
VJ: The first thing that comes to mind is blowbangs. I didn't have that fantasy before I did porn. I don't think most civilian girls are typically exposed to that, or even think about it. But when I did my first blowbang, I was like, "Whoa, this is really fun!" I wanted to do more and more. That was definitely an idea that popped into my head because of porn.
VERUCA JAMES FUCK FACTS
Birthday: Oct. 22
Hometown: Chicago, IL Height: 5'3"
Weight: 107 lbs.
Measurements: 32B-25-35
Movies: Anal Hazing Crew (Evil Angel), Devil On A Chain (Vivid), DP Me 2 (Hard X), Veruca James No Limits (Zero Tolerance), Wet Asses 2 (Jules Jordan)
Would you rather win an award for your acting performance or your sexual performance?
VJ: My sexual performance. No offense to anyone who wins Best Actress in porn, but
it doesn't seem to carry as much weight as someone who's won an award for sex.
Where's the hottest place you ever had sex in?
VJ: I had sex standing at a bar while it was open. That was pretty hot. I've also had sex behind the screen in a movie theater.
What's one sex toy you can't live without? VJ: My Hitachi. It's the only toy that I like. Which of your movies are you most proud of? VJ: I love the Willy Wonka parody I did for Kink. There was a whole story leading up to it. I had an awesome time with all of the characters that were part of the Willy Wonka movie. It was a full-on parody, and I got to play Veruca. It was super awesome when I got gangbanged by Willie Wonka and his Oompa Loompas [Laughs]
What's one superpower you wish you had?
VJ: Read minds.
What does the future hold for you?
VJ: The main thing is producing more content. I have ideas for another Clips4Sale store that will be Veruca-based, movies with bigger, more thoughtful scripts. I'll get to put my creepy mind out there and do things my own way. It's more than just a hustle for me. The stuff on my Clips4Sale store is exciting because I produced it, and that stuff comes from the inner workings of the Veruca James mind!
Anything you'd like to say in closing to our CHERI readers?
VJ: Thank you for supporting me and allowing me to live my dream!
For more information on Veruca James, visit her website verucajames.net, and follow her on Twitter @verucajames. Photos courtesy of Jules Jordan & Zero Tolerance
Custodian of Records Information; 2257 Compliance
Publication Title: CHERI interview: A porn star Veruca James tells all
Issue:
Publisher Name:
Blair Publishing, Inc.
Custodian Of Records Information:
Blair Publishing, Inc.
Publishers Billing Address:
Blair Publishing, Inc.
10170 W. Tropicana Avenue #156-168
Las Vegas, NV 89147
USA
Magazines purchased in SkinMagz.com are available only online.
How to read my magazines?
You can read your magazines on any device: PC, Mac, iPad, iPhone, Android and more. Android users may download ANDROID APP in our help section.
Can I view magazines offline?
Yes, you can view magazines offline in SkinMagz Android APP. iOS users (iPad, iPhone) may view offline magazines by saving magazine to home screen.
Subscriptions
Upon purchasing a subscription, the latest issue of the title, which you have subscribed to, will immediately appear in your library. Upcoming Issues will appear in your library as they are published, the frequency of which depends on the publisher. After your subscription is fulfilled, SkinMagz will NOT automatically renew the subscription and charge your credit card; to renew the subscription you need to place a new subscription in you shopping cart and make a purchase.
All prices are in USD.
WE DO NOT SELL NOR DELIVER HARD COPIES.
PURCHASED MAGAZINES ARE AVAILABLE ONLY ONLINE.
WE DO NOT SELL NOR DELIVER HARD COPIES.
By purchasing you agree you are 18 years or older. All prices are in USD.