GET YOUR FIVE (5) FREE MAGAZINES!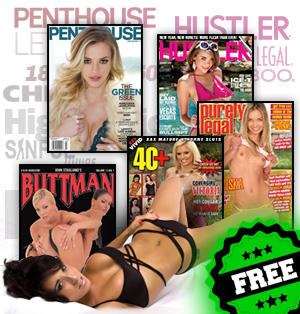 Create an account and try your five (5) free digital magazines:
1. PENTHOUSE Magazine
2. HUSTLER Magazine
3. 18+ Purely Legal
4. 40+ MILFS
5. Buttman Magazine

All your favorite adult magazines - now for iPad, iPhone, Android APP and on the web! 1000s of magazines 100s of titles available now.